Ren Tundermann
Principal Shareholder
Insurance Regulation & Business
Ren heads the Insurance Regulation & Business practice group at Funk & Bolton.
She represents insurers, health maintenance organizations, nonprofit health service plans, and reinsurers on regulatory and compliance issues before the Maryland Insurance Administration and state insurance departments nationwide. She also serves as Maryland regulatory counsel in business transactions and complex financing transactions involving insurance products.
As a former Assistant Attorney General for the State of Maryland, Ren's innate understanding of the regulator perspective—and longstanding relationships on both sides of the industry—provide valuable insight across all practice groups at Funk & Bolton.
Known for finding creative solutions for conflicts between the industry and its regulators, Ren's leadership has expanded Funk & Bolton's tradition of viewing regulation, litigation, and government relations as strategic tools to support our clients' goals. In addition to a wide variety of stock purchase, asset purchase, and assumption reinsurance transactions in Maryland and other states, Ren closed the only non-profit conversion under Title 6.5 of the State Government Article and the only conversion of a reciprocal to a stock insurer. She also participated in the state's only formation of a mutual insurance holding company.
Ren joined Funk & Bolton as an associate in 1998, became a principal of the Firm in 2000, and has headed the Firm's insurance regulation and business practice group since 2001. In 2018, Ren became the managing shareholder of the Firm.  She has been a member of the Federation of Regulatory Counsel since 2006 and is rated AV Preeminent® by her peers through Martindale-Hubbell.

Community Involvement
Trustee, The St. Paul's Schools
Ren was elected as a Trustee of The St. Paul's Schools effective July 1, 2022.
In addition to a variety of Board responsibilities, Ren serves as the Chair of the Audit Committee and as the Secretary to the Schools.
The St. Paul's Schools is an Episcopal, coed, private school serving children from infancy through grade 12 located in Brooklandville, Maryland.  With a total enrollment of 1,400 children on a campus spanning 120 acres, the Schools focus on developing confident, well-balanced students who will use their education and ethics to improve the world.

Former Board Member, March of Dimes
Ren served on the Maryland Board of the March of Dimes from 2011-2022.  As a Maternal and Child Health Committee member, she promoted health equity for moms and babies.  In 2018, she was named a top fundraiser in Maryland and she is consistently among the top family teams in the annual March for Babies.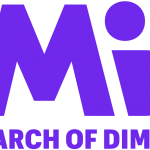 Education & Honors
B.A., University of Toronto – Victoria College
Federation of Regulatory Counsel
Martindale Hubble "AV" Rating