Proven expertise. Coordinated approach.
Funk & Bolton is a boutique law firm serving clients in the Maryland, DC, Virginia, and Pennsylvania areas. We provide every client with effective counsel and attentive partnership.
Valuable insight, spanning multiple industries.
Our collective experience is uniquely suited to clients' needs in the financial services and insurance industries, local governments, and those seeking representation before the Maryland General Assembly. We offer specialized advice in insurance regulation, business and litigation; ERISA; legislative services; public finance; and creditors' rights.
Our reputation is rooted in quality.
Established with six attorneys and three staff assistants in 1996, Funk & Bolton has matured into a firm with 17 professionals and six staff and professional assistants. We're included in The Bar Register of Preeminent Lawyers, which lists firms nationwide to which Martindale-Hubbell has extended the highest rating on legal ability and general ethical standards.
What makes us different?
Two main ideas anchor us: our specialized law experience and our devotion to cultivating relationships with clients and within the industries we serve. These two ideas are what separate us from law firms of all sizes. We are exceptional at what we do, and we have a genuine appreciation for effective, forward-thinking solutions in partnership with our clients.
What we do.
The insight and expertise our clients need.

We help our clients navigate complex scenarios and solve their legal problems with specialized, efficient, and responsive counsel.
How we do it.
Relationships and dynamic solutions.

We approach challenges with creativity and uncompromising tenacity by leveraging our collective knowledge and the strategic relationships we have cultivated within our Firm and across our industries.
Why we do it.
Our clients deserve passionate partners and effective outcomes.

We are attentive and persistent in our approach because our clients depend on us to address their legal needs with precision and integrity.
Our Community Involvement
Serving the community.
March of Dimes
For several years, we've been proud participants in March for Babies, raising funds to support the health of all moms and babies. We are a small but mighty firm, and we're pleased to support the small but mighty babies who fight for their lives in our community.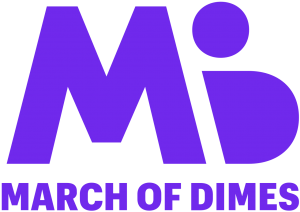 Do you belong at Funk & Bolton?
We're an integrated team of professional, hardworking, legal specialists. We welcome new skills, creative insight, and lawyers who are prepared to contribute to our team from day one.
Connect with us.
How can we help you?