David M. Funk
Insurance Regulation & Business
For over 40 years, David has represented insurance companies and insurance trade associations before the Maryland Insurance Commissioner and the Maryland General Assembly. He also has an appellate litigation practice in federal and state courts on insurance regulatory matters and local government law. David co-founded Funk & Bolton in 1996, serving as our Chairman and Managing Principal until 2018.
In 1989, David was instrumental in creating the League of Life and Health Insurers of Maryland, the state trade association for life and health insurance companies doing business in Maryland. For many years he also served as general counsel to the Local Government Insurance Trust, an insurance pool for counties and municipalities in Maryland. His knowledge and insight in these two areas created the foundation on which our Firm continues to grow.
Between 1990 and 1996, David served as debt policy counsel to the City of Baltimore. During this time, he helped to structure innovative financings, including the expansion of the Baltimore City Convention Center. In 1995, David chaired Prince George's County Debt Policy and Management Committee.
In 1994, Governor-Elect Parris N. Glendening asked David to chair the Transition Policy Group on Efficiency and Effectiveness in Government, which included transition oversight for the Maryland Insurance Administration. From 1995 to 1996, David chaired the Governor's Commission on Baltimore City Automobile Insurance Rate Reduction.
Community Involvement
Charles Street Development Corporation
For nearly 20 years, David served on the Board of Directors of the Charles Street Development Corporation, a non-profit organization devoted to promoting commercial, retail, and residential development along the Charles Street corridor from the Inner Harbor to Johns Hopkins University.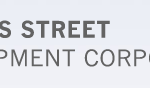 Trustee and Board President, The Bryn Mawr School
Between 1997 and 2004, David was a Trustee of The Bryn Mawr School in Baltimore. He served as President of the Board from 1999 to 2002.
Education & Honors
J.D., Harvard Law School, magna cum laude
M.A., University of Wisconsin
B.A., The Johns Hopkins University
Bar Admissions
United States Court of Appeals for the Fourth Circuit
United States Supreme Court